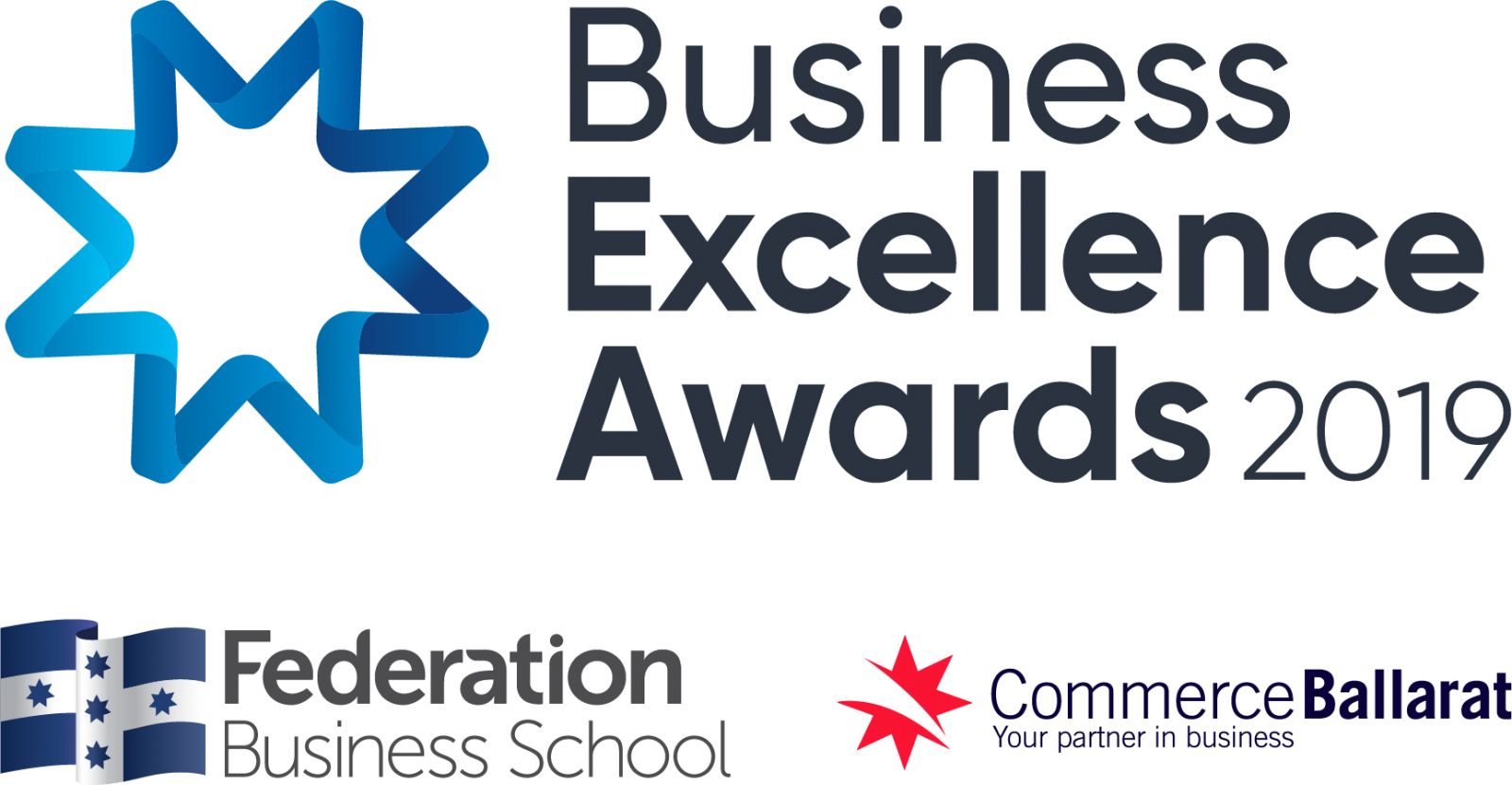 The Federation Business School Commerce Ballarat Business Excellence Award Gala Dinner is one of the most eagerly anticipated business events on the Ballarat business calendar. Held in August each year, as part of B31 Ballarat Business Festival, the Gala Dinner is the culmination of months of excitement and expectation during which businesses have gone through the nomination, application and judging process.
The awards are an opportunity for businesses to review, recognise and celebrate their successes.
Whether or not you become a finalist the process will definitely be of benefit as you take a fresh look at how your business is operating now and gain new insight into existing and potential opportunities for growth and development.

The Process
Businesses are encouraged to nominate themselves or another, all nominees will be mailed an application booklet and additional information. Application information sessions and one on one mentoring sessions are arranged by Commerce Ballarat throughout the process. After applications close, a judging panel, consisting of experienced independent business representatives drawn from diverse backgrounds, are surveyed on conflicts of interest, divided into pairs and assigned their category/ies. The judges then assess all written applications in the category/ies they had been assigned, and determine the category finalists.
The judges will conduct site visits of the finalists in each category, the winners will be announced at the Gala Presentation Dinner at the end of August.
2020 Key Dates
Thurs 19 March Nominations Open / Launch
Tues 7 April Nominations Close
Tues 14 April Applications Open
Wed 22 April Information Session
Tues 28 April Information Session
Wed 6 May Information Session
Thurs 21 & Fri 22 May One on One Mentoring
Tues 26 May Early Bird Applications Close
Thurs 28 & Fri 29 May One on One Mentoring
Tues 2 June Applications Close
Wed 22 July Finalist Event
Thurs 27 August Gala Presentation Dinner
2020 Naming Rights Sponsor:

Category Sponsors: