BUILDING RESILIENCE: TOURISM WEBINAR SERIES
#2 Building Resilience: Event Fundamentals
With Dr Dianne Dredge, Founder & Director of The Tourism CoLab and Adjust Professor in Tourism at Federation Business School, Stu Speirs Director of Silverlining Strategy, and Dr Alana Thomson, Federation University.
Events have been a mainstay of the local visitor economy for years, enhancing our connections to local communities, food, wine, sport and wellbeing.
Events have also taken an extraordinary hit from Covid-19. While there is much effort being placed on recovery plans and future strategies, some key questions need to be asked about the future of events and what we might be able to do in the short term to position us for the future.
In this webinar we talk with experts about the future of events, we will discuss what can be done in the short term, and we will take a look at some examples of innovative pivots, refresh activities and new opportunities.
Date: Tuesday 18 August
Time: 3pm - 4pm
Location: Online, link provided upon registration
---
Date: Thursday 27 August
Location: Online, links provided upon registration
Business Day In is a half day gathering for businesses right across Regional Victoria. Participants will hear from a variety of keynote speakers. This conference is designed and priced to ensure it is accessible for all businesses throughout the current pandemic. Will we virtually see you at Business Day In? CLICK HERE FOR FULL DETAILS

Session 1: Nicki Hutley, "Consequences of a chaotic 2020" A look at challenges and opportunities in and after theCovid19 crisis
Nicki Hutley is a highly experienced economist, with broad-based expertise gained over three decades of practice in financial and investment markets and in consulting. She is a senior partner at Deloitte Access Economics, and is particularly interested in the intersection of economy, society and environment.
Session Time: 9:30am - 10:30am

Session 2: Innovation and Entrepreneurship Discussion facilitated by Christina lee, Dean Federation Business School, this session will feature:
Chris Balazs, Co-Founder & CEO Provenir
Chris is one of the leaders pioneering true paddock to plate produce, through on-farm mobile abattoir technology.
Tash Menon, Founder & Director MASH
Tash draws on a unique combination of global, entrepreneurial, corporate and agency experience to distill problems into workable challenges.
Andrew Blaszak, Managing Director Interknit
Interknit is a family owned knitting mill and has been in the regional Victorian landscape since 1939 with an emphasis on quality production and ethical processes.
Session Time: 1pm - 2pm

Session 3: Shane McCurry, "The Big Five" for Sport & Business
"The Big Five" for Sport & Business
Shane is a thought leader who focus's on culture, leadership, well being & performance.
Session Time: 3pm - 4pm
---
Join us with your tea and toast for our virtual Biznet Breakfast!

MC for the morning Melissa Haase - Melissa is a sports presenter and producer, with vast experience in television and radio. At Seven, Melissa has worked on international events such as the Winter Olympics, Australian Open, and Spring Racing Carnival. More regularly, she works on Seven's AFL coverage and The Front Bar. Born in Ballarat, Melissa was School Captain at Ballarat Grammar in 2012 before moving to Melbourne.
Ameet Bains, Chief Executive Officer, Western Bulldogs Football Club
Ameet is Chief Executive Officer of the Western Bulldogs Football Club in the Australian Football League (AFL). Ameet is also a Director of the Club, and of the SpiritWest Foundation Ltd, the Western Bulldogs Community Foundation.
Within the AFL industry, Ameet has served on numerous advisory groups, participated in the AFL Executive Leadership Program and has been a recipient of the prestigious industry Graeme Samuel Scholarship.
Date: Tuesday 1 September
Time: 7.30am - 8.30am
Location: Online, link provided upon registration
---
Jaala was appointed Minister for Employment; Minister for Innovation, Medical Research and the Digital Economy; and Minister for Small Business in June 2020. 
Prior to this Jaala served as Minister for Roads, Road Safety and the TAC; and Minister for Fishing and Boating from December 2018. In the Andrews Government's first term she was Victoria's first female Minister for Agriculture, as well as Minister for Regional Development and Deputy Leader in the Legislative Council.
Date: Tuesday 8 September
Time: 11am - 11.45am
Location: Online, link provided upon registration
---
Watch Past Webinars...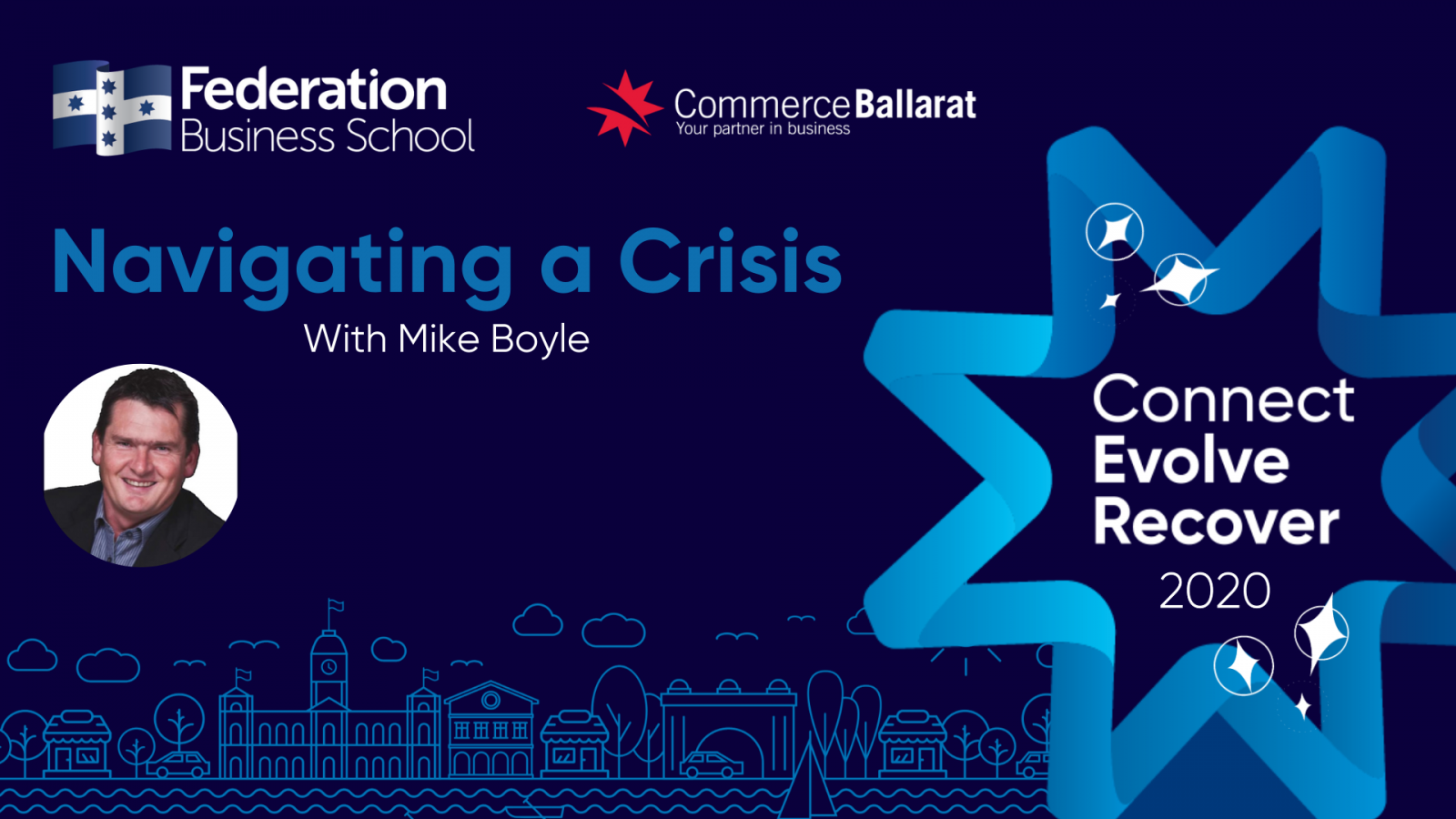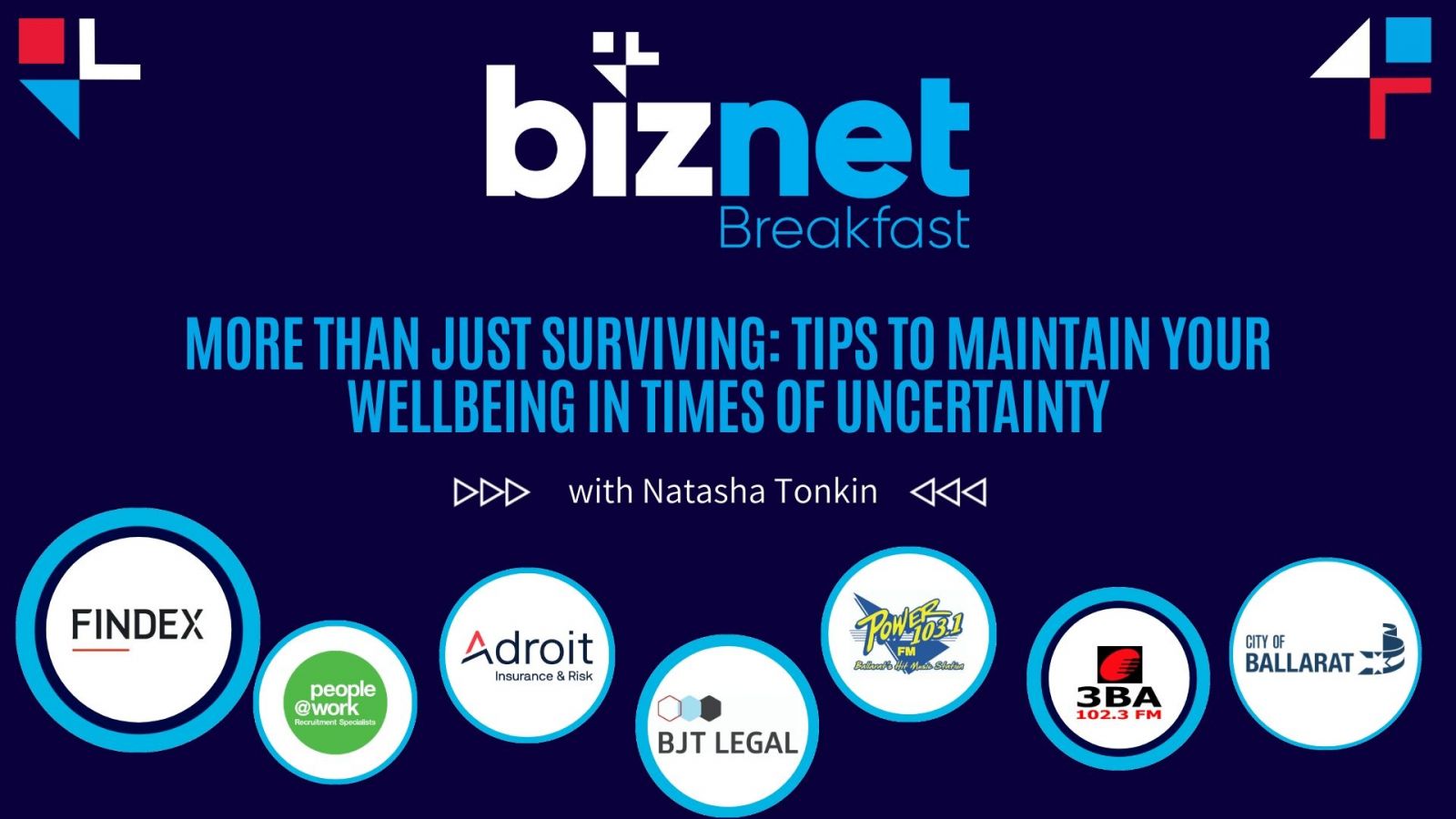 Download PDF - Business Leader Journey Survive
Pivot Adapt Thrive
Facebook Q&A's
Watch Now...
---