Upcoming Biznet Breakfasts

Tues 7 May: Chris McLoghlin, Founder The Organic Mushroom Farm
Tues 6 August: Toby Kent Australia's First Chief Resilience Officer, leading Resilient Melbourne
2019 Diary Dates

Tues 4 June
Tues 2 July
Tues 3 September
Tues 1 October
Tues 3 December
---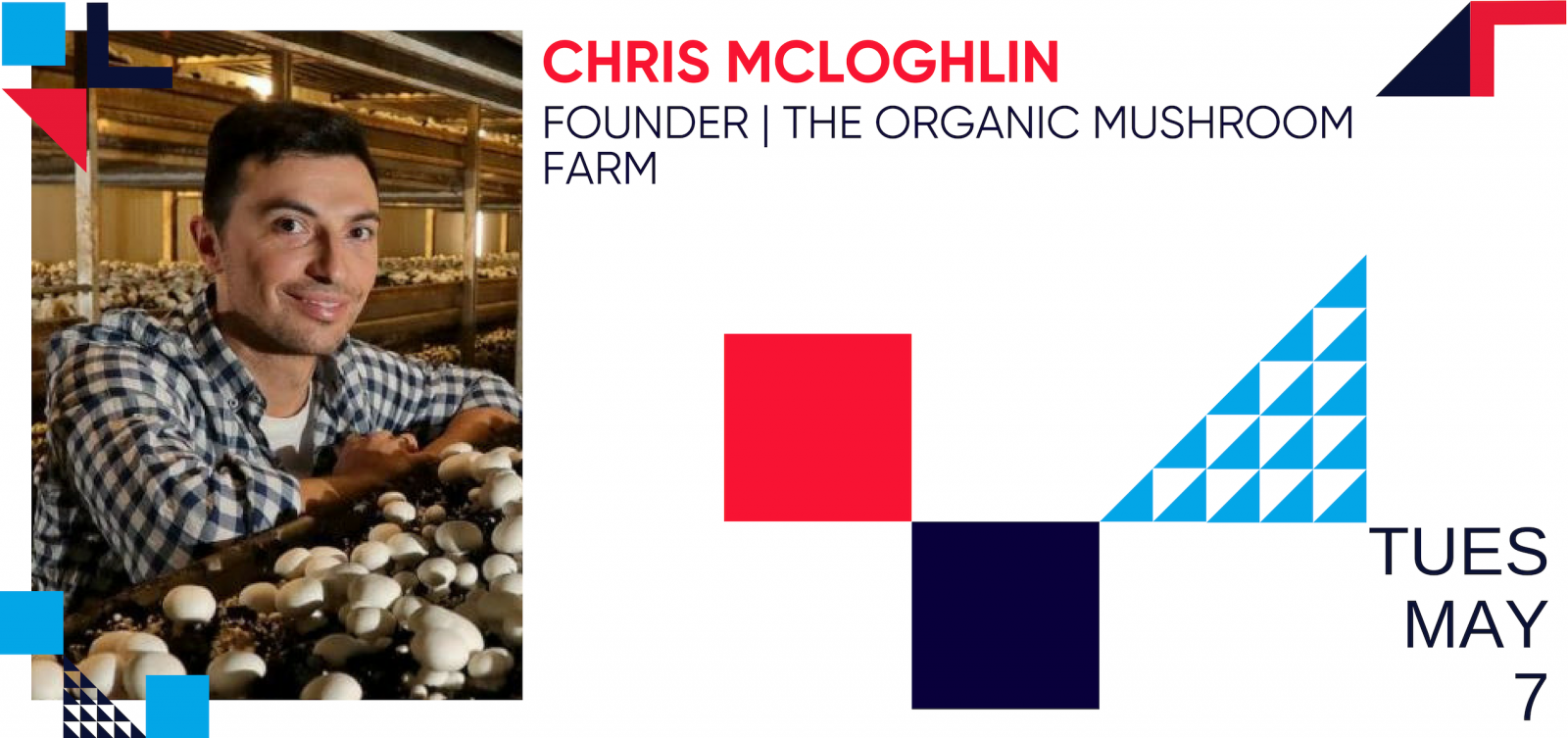 Guest Speaker: Chris McLoghlin, Founder The Organic Mushroom Farm
2018 Australian Organic Farmer of the Year
2018 AusVeg/PMA Young Grower of the Year
2018 ABC Rural/Kondinin Group Young Farmer of the Year and recipient of Award for Excellence In Technology
Commerce Ballarat Members: $25.00
Non Members: $35.00
Chris McLoghlin is the founder and director of The Organic Mushroom Farm which markets the Mycelia Organics brand of mushrooms through independent grocers and the major retailers nationally. The team includes over 150 years experience in compost and mushroom production and is the largest certified organic mushroom farming company in Australia.
Previously Chris worked in organic fresh produce and grocery supply chains and distribution, has founded online retail and hospitality businesses, and consulted for and worked in several start-ups—both food and technology related.
Chris has been a Director and co-Chair of the Organic Federation of Australia since Sept 2015 and a member of the Australian Organic Industry Working Group executive committee.
A love for good dirt inspired Chris' career in organics, observing that a limited window exists for humans to disrupt and re-organise our economic paradigm of extraction and destruction, to being one driven by custodial behaviors in symbiosis with the natural capital we depend on for survival—targeting mutually beneficial and profitable trade relationships. A fascination with technology and it's relationship to our biosphere and economic paradigm has driven a particular focus on Agtech solutions to cultural, environmental and economic problems urgently in need of addressing.
Date: Tuesday 7 May
Time: 7am - 8.45am
Venue: Oscar's Hotel & Cafe Bar, 18 Doveton St Nth
---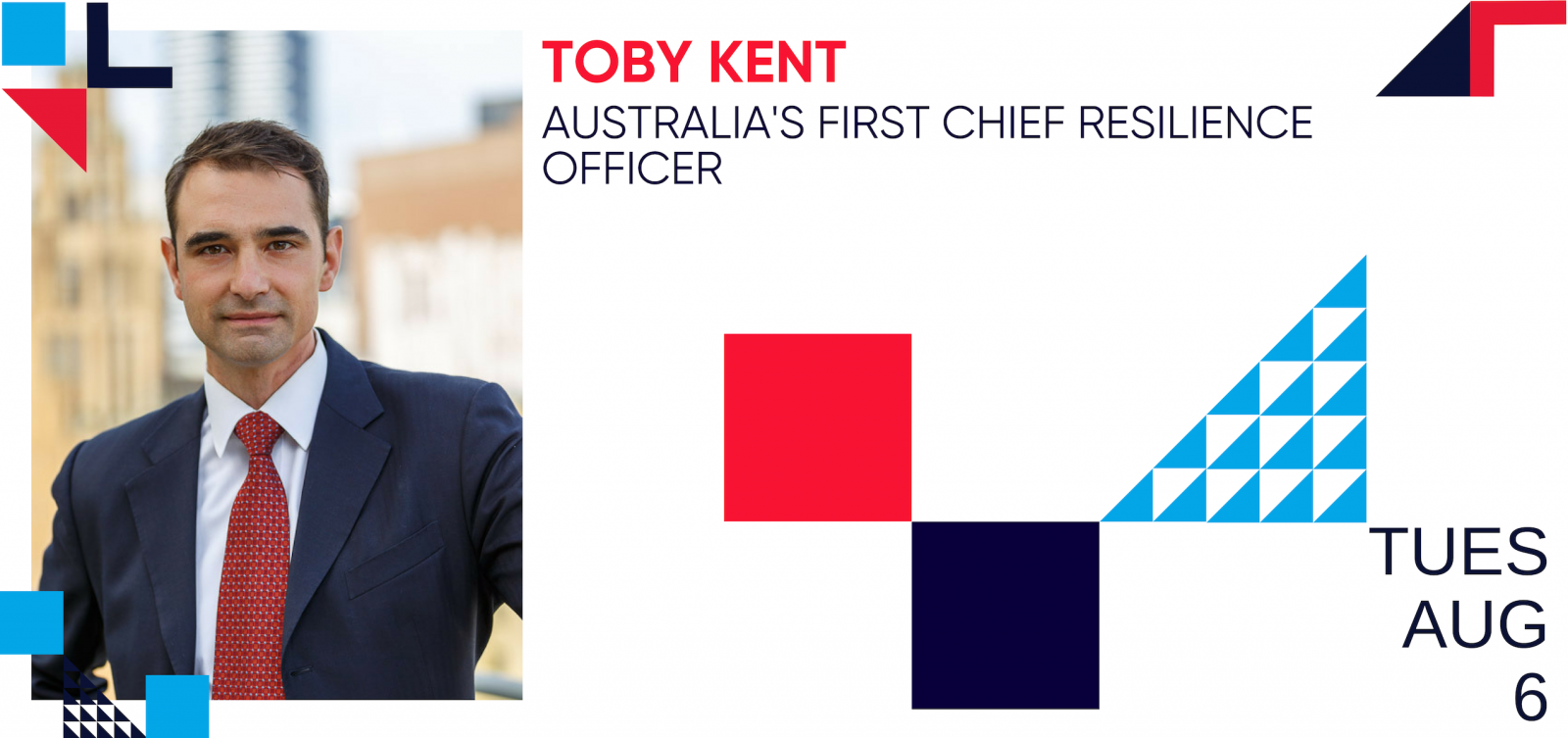 Guest Speaker: Toby Kent Chief Resilience Officer of Resilient Melbourne, and the current Chair of the Future Business Council.
Commerce Ballarat Members: $25.00
Non Members: $35.00
Toby Kent is Australia's first Chief Resilience Officer, leading Resilient Melbourne, and the current Chair of the Future Business Council. He is an international executive with deep expertise in Sustainable Development and Resilience planning and risk management.
Resilient Melbourne was initially instigated by a grant from the 100 Resilient Cities initiative – Pioneered by the Rockefeller Foundation (100RC), which helps cities around the world prepare to meet the physical, social and economic challenges that are a growing part of the 21st century.
The Future Business Council gives a voice to new, resilient, sustainable and innovative businesses in Australia so that we can survive and thrive in this century. Prior to joining the City Of Melbourne, Mr Kent worked with leading Melbourne businesses, including MMG mining corporation and ANZ bank, where he was head of sustainable development.
Date: Tuesday 6 August
Time: 7am - 8.45am
Venue: TBC