Upcoming Biznet Breakfasts

Tues 3 September, Realising your Growth Objectives
Tues 1 October, Breakfast with the Stars, High Profile Trainers and Jockey's
Tues 3 December, 3BA Xmas Appeal Auction & Jason Murphy, Author of Insentivology
---
---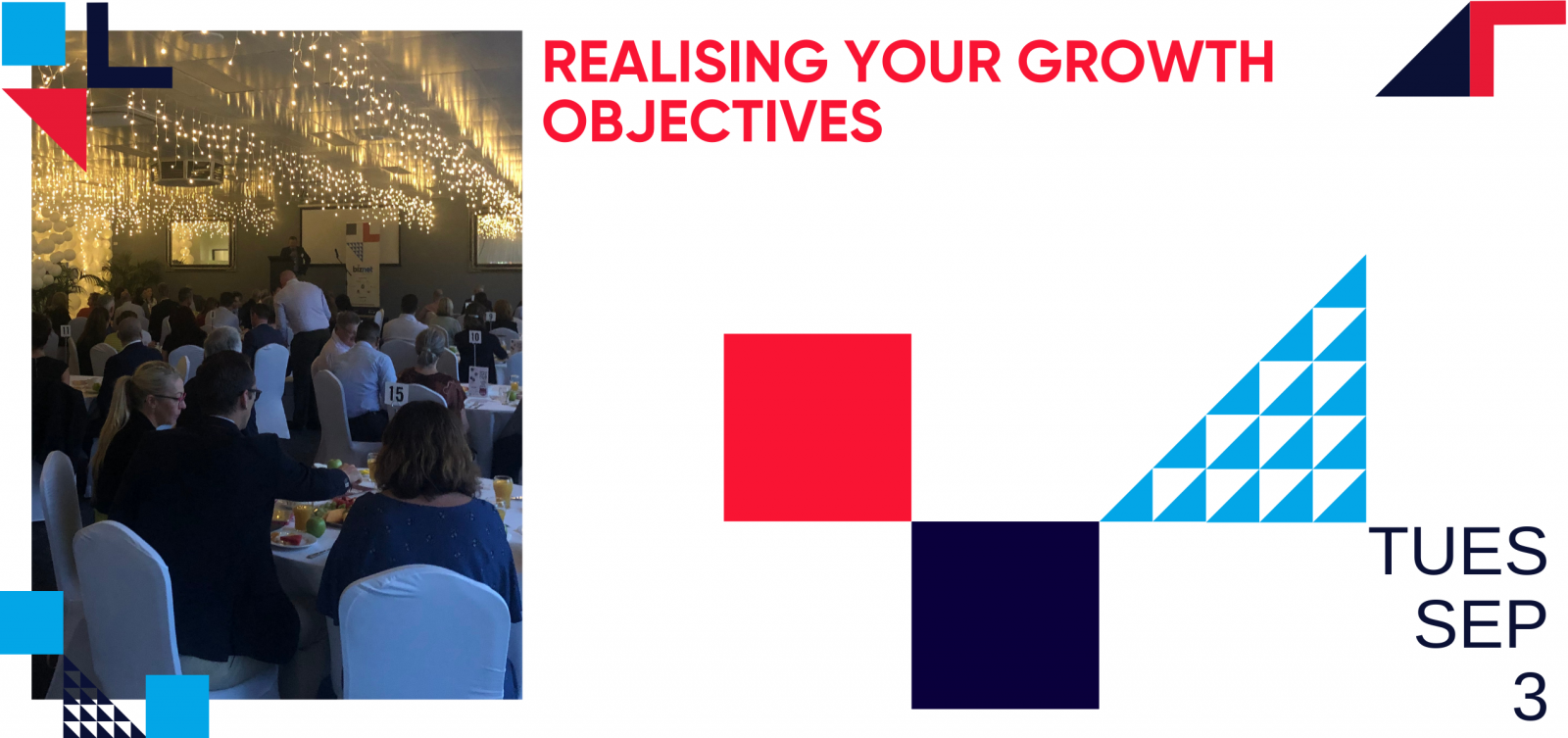 Realising your Growth Objectives
Members: $25.00
Non Members: $35.00
Findex's consulting team will be sharing key lessons gained helping small businesses realise their growth objectives from delivering their leading Growth Metrics program. This keynote presentation by Tim Dwyer will help business owners focus, redefine and reenergise their business strategy and give them a measurable path to maximising their revenue, minimising their stress and increasing their quality of life.
The keynote will target activities that most impact sales, margin and strategic growth, minimising wasted time and costs by following a simple framework we have developed.
Findex's Growth Partner, Tim Dwyer is a business growth specialist; consultant, entrepreneur, mentor, keynote speaker and business leader. Tim specialises in product innovation and brand-led go-to-market strategies. Tim is an expert in helping businesses strategically grow their assets, increase their business value, hone and leverage their capabilities. The session is interactive and we encourage you to ask questions to ensure the presentation delivers the maximum amount of value. We look forward to seeing you there.
Date: Tuesday 3 September
Time: 7am - 8.45am
Venue: Ballarat Greyhound Racing Club, Corner Sutton St & Rubicon St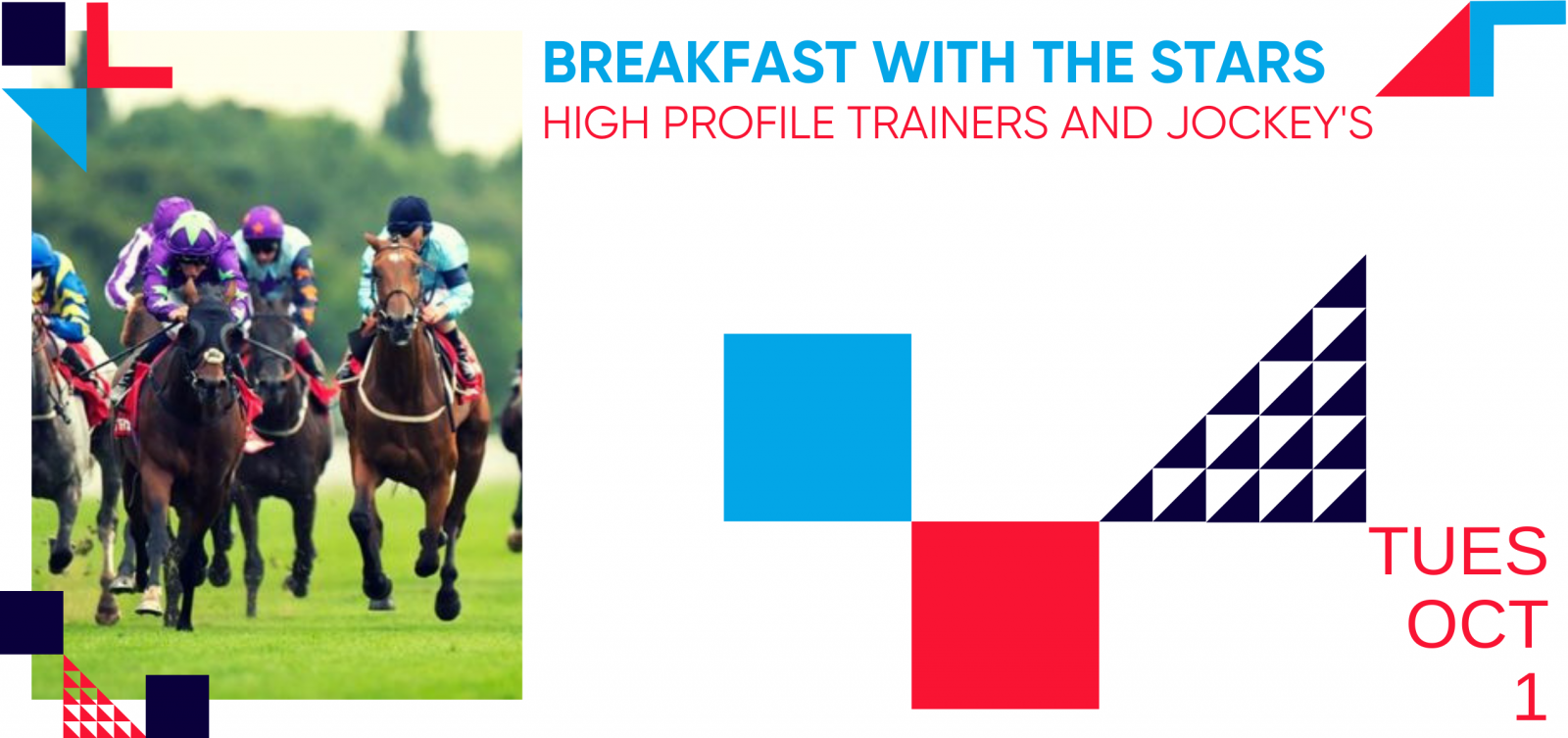 Breakfast with the Stars!
Members: $25.00
Non Members: $35.00
Ballarat's very own 'Breakfast with the Stars' will give you the chance to listen to high profile Jockeys and Trainers. Watch some horses galloping from the Committee room while enjoying a jam packed morning lead by Lachlan McKenzie CEO Ballarat Turf Club.

Book yourself or make a table! (Tables of 7)
Date: Tuesday 1 October
Time: 7am - 8.45am
Venue: Ballarat Turf Club, Midas Road, Miners Rest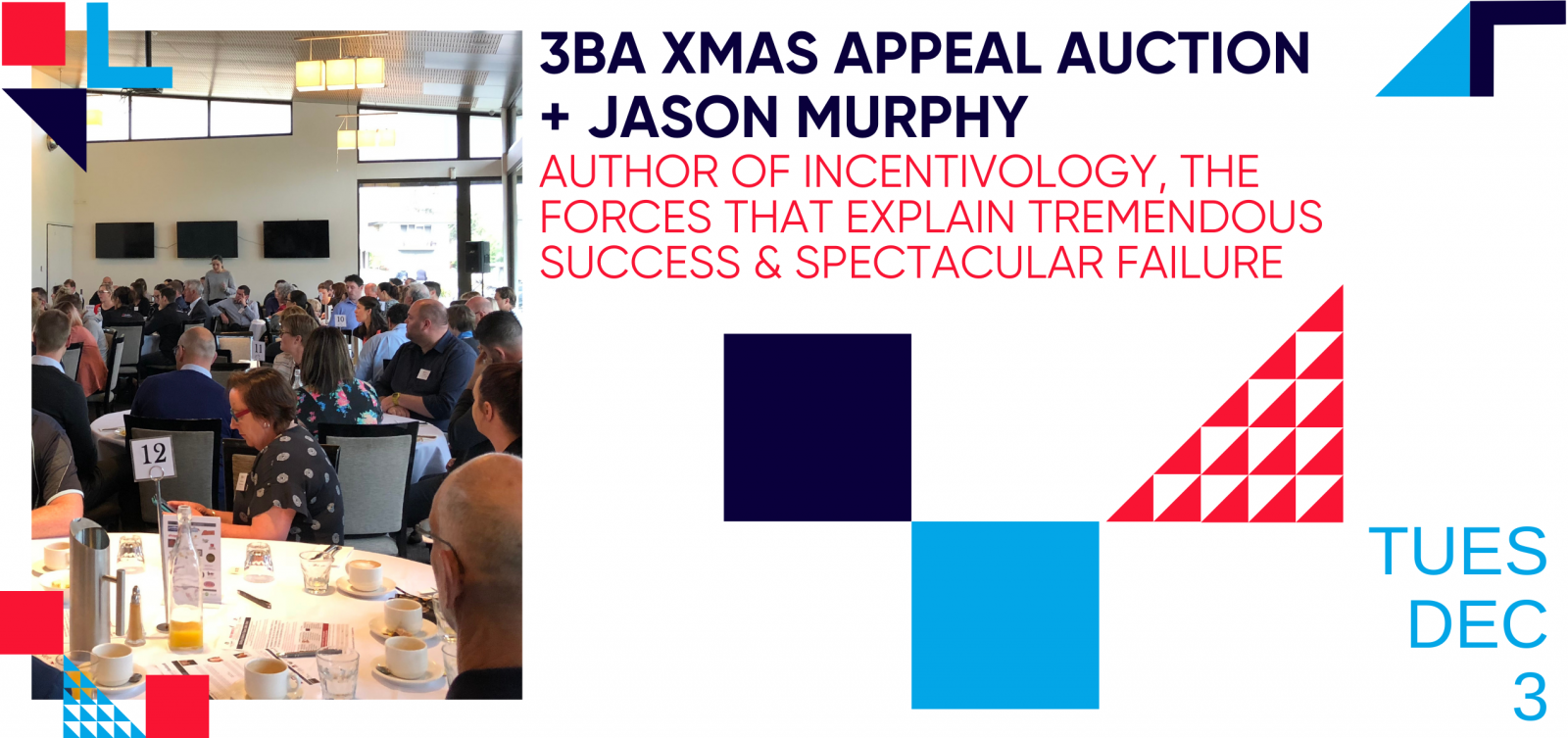 3BA Xmas Appeal Action + Guest Speaker: Jason Murphy, Author of Incentivology
Members: $25.00
Non Members: $35.00
This breakfast will give attendees the chance to bid and purchase from an exciting range of donated goodies! All proceeds from the morning will be donated to the 3BA Christmas Appeal helping make Christmas time more enjoyable for more than 4,000 Ballarat area families.
Date: Tuesday 3 December
Time: 7am - 8.45am
Venue: Ballarat & District Trotting Club, Cnr Bell & Sutton Streets