Upcoming Biznet Breakfasts
Tues 4 February: Toby Kent, Australia's first Chief Resilience Officer
Tues 3 March: Ballarat Business Confidence Project - Findings
Tues 7 April: Elizabeth Lacey "No Client Left Behind" Founder, Lacey & Co.
Tues 5 May: Tim Bone 2019 Masterchef Contestant
---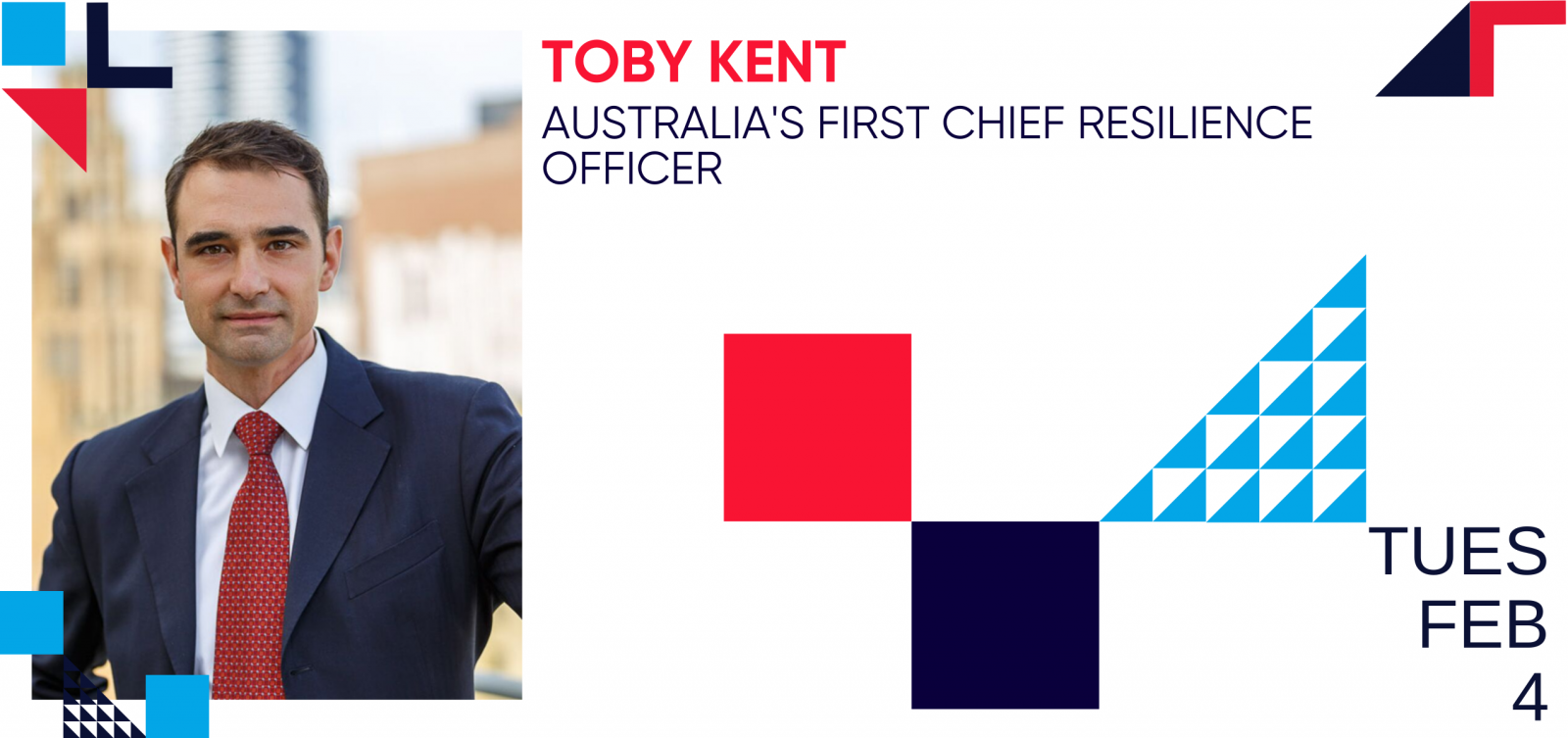 Guest Speaker: Toby Kent, Australia's first Chief Resilience Officer
Members: $25.00
Non Members: $35.00
Toby Kent is Australia's first Chief Resilience Officer, leading Resilient Melbourne, and the current Chair of the Future Business Council. He is an international executive with deep expertise in Sustainable Development and Resilience planning and risk management. Resilient Melbourne was initially instigated by a grant from the 100 Resilient Cities initiative – Pioneered by the Rockefeller Foundation (100RC), which helps cities around the world prepare to meet the physical, social and economic challenges that are a growing part of the 21st century. The Future Business Council gives a voice to new, resilient, sustainable and innovative businesses in Australia so that we can survive and thrive in this century. Prior to joining the City Of Melbourne, Mr Kent worked with leading Melbourne businesses, including MMG mining corporation and ANZ bank, where he was head of sustainable development.
Date: Tuesday 4 February
Time: 7am - 8.45am
Venue: Sovereign Hill, Bradshaw St
---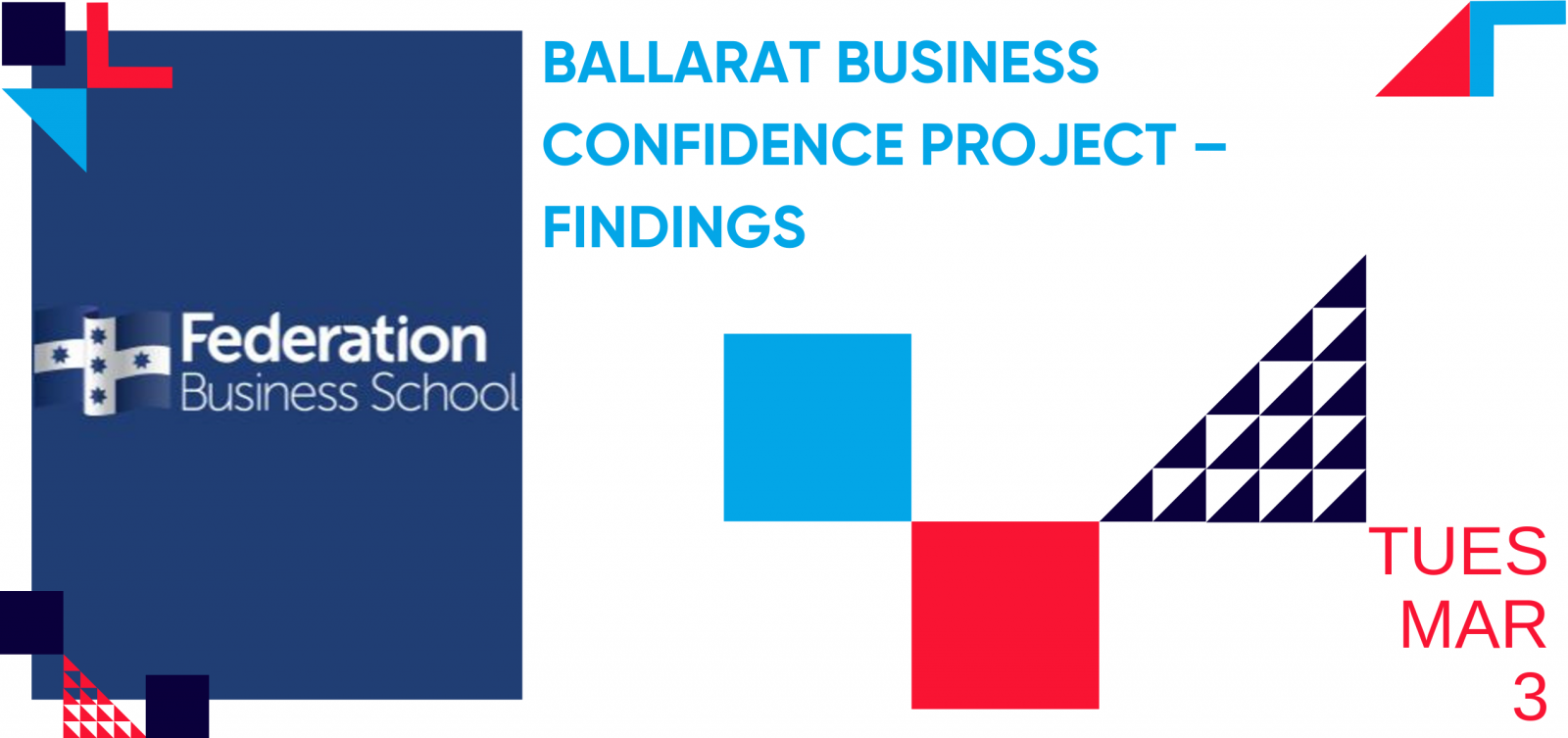 Ballarat Business Confidence Project – Findings
Members: $25.00
Non Members: $35.00
Dr Moulik Zaveri and Dr Damian Morgan will present the findings from the Ballarat Business Confidence Survey. The purpose of this study was to better understand business owners/managers' views and perceptions concerning the business environment in Ballarat. This research will benefit businesses and the local community. The knowledge provided by this report will assist future planning for business and government of all levels.
Date: Tuesday 3 March
Time: 7am - 8.45am
Venue: North Ballarat Sports Club, 725 Creswick Rd
---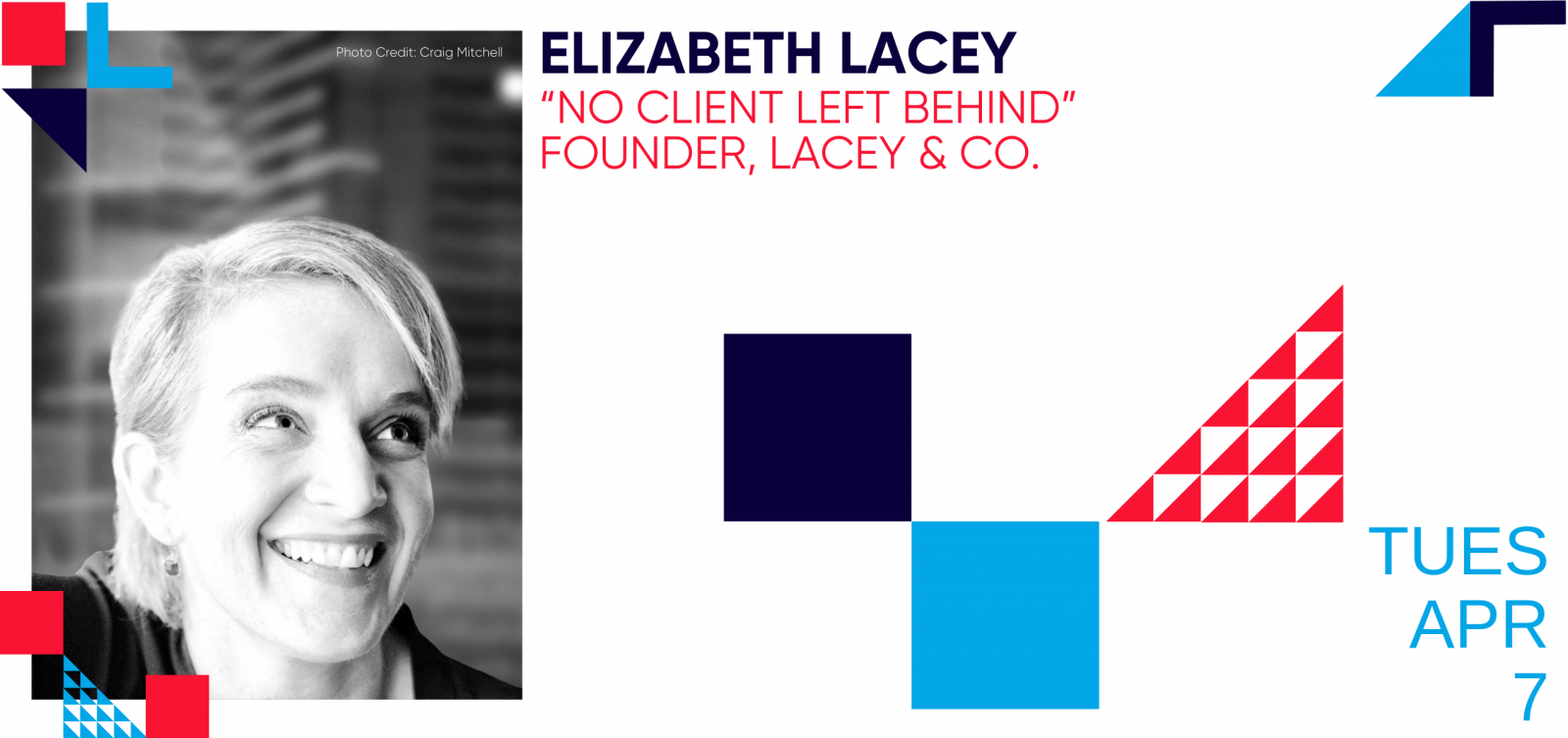 Guest Speaker: Elizabeth Lacey "No Client Left Behind" Founder, Lacey & Co.
Members: $25.00
Non Members: $35.00
A passion for human rights and a desire for social justice were the fuel for Elizabeth's arts and law degrees, and after 20 years of practice, that focus remains and is channeled through her work as founder of Lacey & Co.
Elizabeth began her career working on death row cases in the US, before moving to an advisory role with commercial and government clients in some of Australia's leading commercial law firms, including Minter Ellison. There, together with Charandev, she acted for the family of Mohammed Saleh in Australia's first inquest into the death of asylum seeker.
Following this, Elizabeth left city law firms for the spectacularly remote Miriuwing Gajerrong country in the Kimberley. There she acted for the Miriuwing Gajerrong peoples and worked with Patrick Dodson to negotiate an outcome by consent after their native title application (the first lodged after Mabo) had previously been heard by 11 judges, including the High Court, without resolution. Inevitably leaving a chunk of her heart in Miruiwung Gajerrong country, Elizabeth moved to the Federal Court in Melbourne, where she worked as Associate to Justice Tony North and a Registrar of the Court.
Her belief that there is a necessary balance between doing what needs to be done in order to do good and throwing new ideas into the mix, is supported by the in-trays on Elizabeth's desk: 1. "Our (burgeoning) pro-bono practice"; 2. "Latest nutcase ideas"; and 3. "No Client Left Behind". This is the culture Elizabeth fosters in all who work with her at Lacey & Co. leading to passionate productivity, freedom for ideas to grow and a safe space to challenge and be challenged.
From the scientific integrity work which brings large-scale fraud into the public eye, to the provision of tools, advice, strategy and foundations that make her client's workplaces safer and more productive, Elizabeth's work, along with the village she's founded at Lacey & Co, offers a team of experts who are relentless in compassion and unparalleled in IQ and EQ.
Integrity, fierce heart, intellectual and emotional rigour are the touchstones for Elizabeth's life and work, coupled with her genuine attempts to be hilarious. Frankly, the funniest quips are delivered by her beautiful children, who are her pride and joy.
Date: Tuesday 7 April
Time: 7am - 8.45am
Venue: Western Hotel, 1221 Sturt St
---
Guest Speaker: Tim Bone 2019 Masterchef Contestant
Members: $25.00
Non Members: $35.00
MasterChef Australia Semi-Finalist Tim Bone quickly became one of MasterChef's popular contestants with his flair for food and down-to-earth personality, making it into the top four. Inspired by Jamie Oliver, Stephanie Alexander, Maggie Beer and the late Anthony Bourdain, Tim admits he enjoys cooking with big, hearty flavours and creating good, honest food.
Tim moved to Ballarat to study at Federation Uni in 2005 and started working at Yuille Park Community College in 2008, helping children with special needs. He also ran after school programs for under privileged kids several nights a week, and then went on to run the community garden and café program. Whilst this was a role he loved, MasterChef gave him the support and confidence he needed to go out on his own and make food his career. He has launched his gourmet toasted sandwich market stall, Tim's Toasties, and is currently doing pop up restaurants with local businesses in Ballarat such as the Hydrant, Higher Society and The PWTN, supporting and showcasing local producers as much as possible. Tim is looking forward to meeting like minded foodies and people in business, and selling his delicious toasties to the people of Ballarat.
Date: Tuesday 5 May
Time: 7am - 8.45am
Venue: RACV Goldfields Resort, 1500 Midland Hwy