Sales Rockets Rising Stars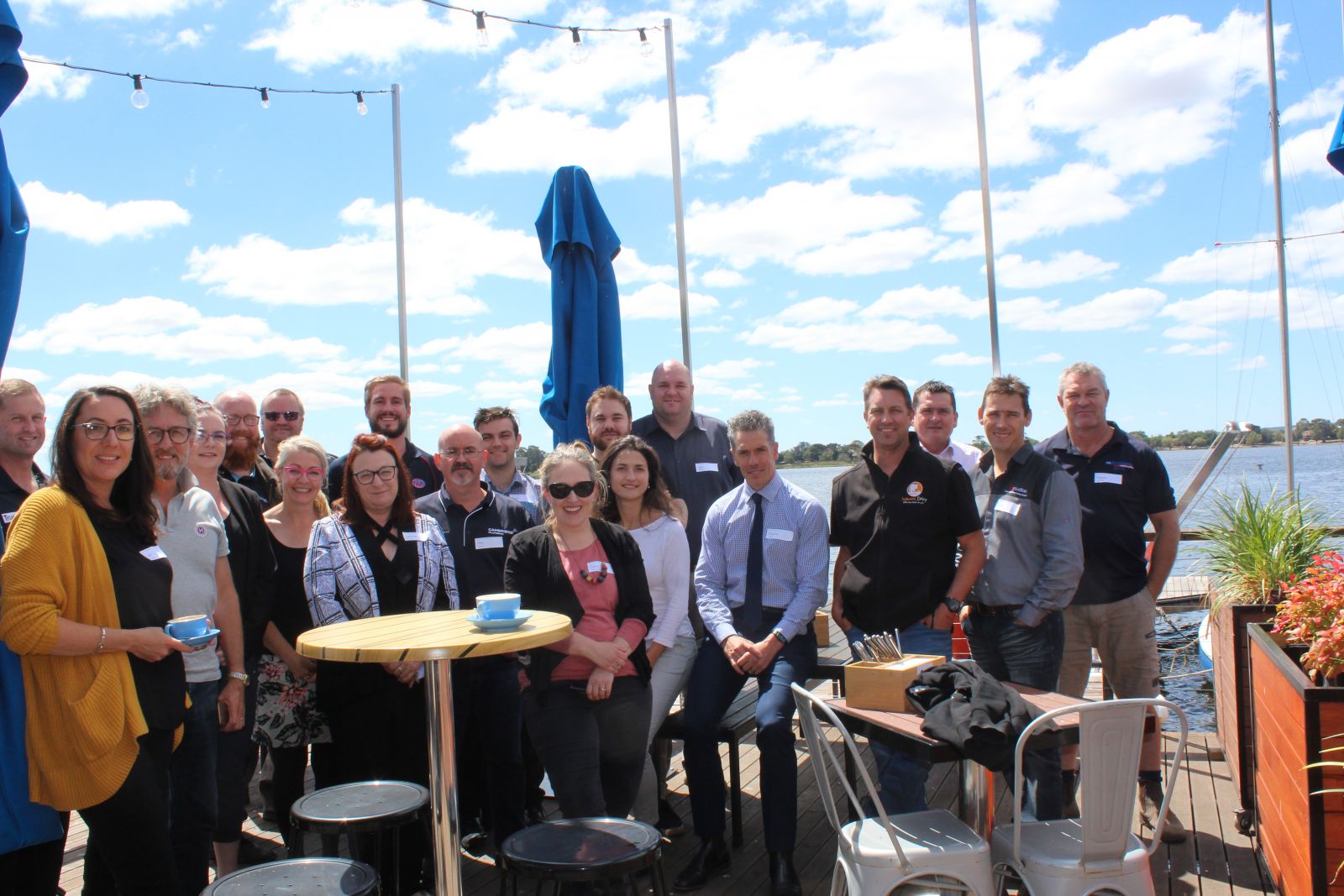 2019 Sales Rockets Rising Stars Program Participants
• Would you like to grow yourself and take your sales & service skills to the next level?
• Do you need to lift sales to target - no longer just to budget?
• Are you responsible for sales and customer service and need new strategies and insights?
Great sales and service people know what it takes to be the best. Effective training will help you break through the classic 'order taker' barrier and become a sales & customer service star. Many sales and service people fail to reach their full potential as professionals simply because they have never been taught the nuances of service and selling. In this modern selling environment this knowledge is now essential and finely tuned strategic skills are vital to selling and business success.
At Sales Rockets Rising Stars you will join a tribe of like-minded professionals all eager to be 'better'. This support network, professionally lead by Mike Boyle, is backed up by suitcase of innovative tools and techniques and has only one intent; Your Sales & Service Success. You will work together to solve your sales issues, address customer service challenges and understand the modern selling environment. Quaterly the essential skills, tools, mindset and culture require for sale and business success will be shared and practices.
SALES ROCKETS RISING STARS WILL GIVE YOU THE INSIGHT, TRAINING, TIPS AND COACHING OF HIGH PERFORMING SALES PEOPLE TO SHIFT YOUR SALES & CUSTOMER SERVICE SUCCESS.
WHATS INCLUDED -
1. YOUR PERSONAL COACH
Find the dicipline & motivation to reach you goals. Receive one on one time quaterly with your mentor, plus ongoing phone and email support.
2. QUARTERLEY GROUP WORKSHOPS
Your Rising Stars Tribe are your peers, professsionals who share a commitment to improving performance and raising confidence. Share the journey, values and expereince of this high-performance group.
3. YOUR TOOLBOX
Discover and learn a wealth of tools, techniques amd methods to develop your professional mindset, skillset, toolset and business culture.
Testimonials
"The Sales Rocket Rising Stars Program is a fantastic way to discuss all different aspects with your business freely & potentially look at your business from a different angle through experienced training techniques & group discussions."
"Engaging and thought provoking sessions."
"Tangible roadmap to begin my journey into the world of sales."
"Refreshing and refocussing on what is most important to me and my team. Connecting with other like minded people."
Next Peer Workshop - Wednesday 20th November 2019