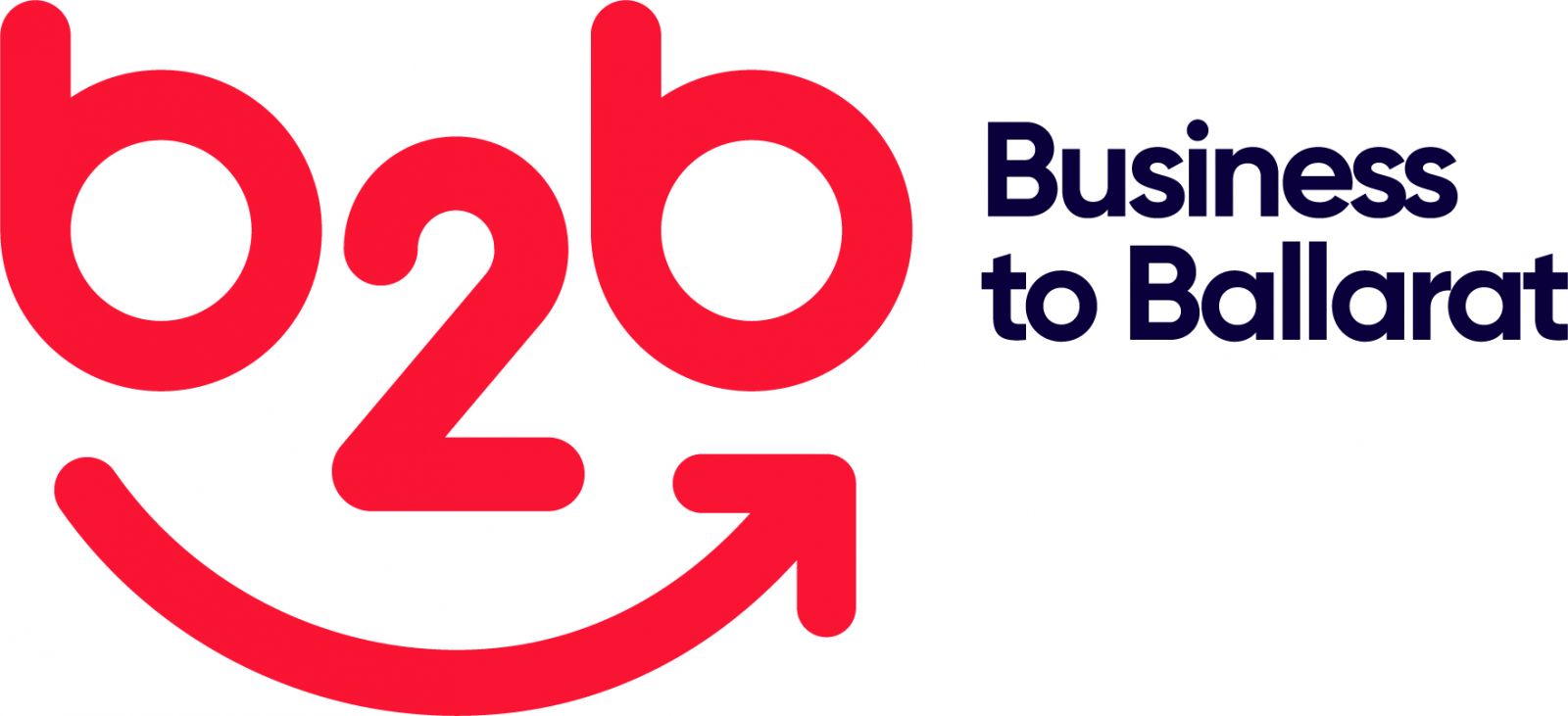 b2b - Business to Ballarat is Commerce Ballarat's local media campaign aimed at encouraging local spending, it also has a strong focus on the business to business dollar.
Commerce Ballarat b2b Gold Sponsors encourage you to support local business now more than ever. Ballarat, it's been a challenging year for our business community. We're heading for a better time, but it will be a long road back. So take a few minutes and see if there's another business you're able to support. Because when you Spend and shop in Ballarat. You really will help protect and save local jobs. Stay safe, follow the guidelines and help keep Ballarat businesses open. Think b2b and protect your businesses Ballarat. We've connected & we've evolved. Now help us - Recover.
Commerce Ballarat thanks our Gold sponsors Simplex Insurance Solutions, Wilson's Fruit & Vegetables, RU Advertising, Sovereign Press, Mercedes-Benz Ballarat, Eclipse Ford Ballarat, Telstra Business Centre Plus IT, Central Victorian Investments and Ballarat Materials Handling Equipment.
Ballarat, our local businesses have been severely impacted by COVID-19.

We're heading for a better time, but it will be a long road back. When you support local business you're supporting your neighbours, your friends and our community.

Take some time to explore what's out there. Show them your support.
CLICK HERE TO VIEW COMMERCE BALLARAT'S MEMBERS DIRECTORY
b2b Gold Sponsors
Kay Jackson "Keeping business local is vital to ensuring our region's continued growth. Not only does our community benefit financially through more jobs & greater expenditure to support local businesses, the non financial benefits are also of extreme value as we further develop a community that is in it for the long haul and who wishes to actively support and give back to those we live amongst."

Trevor Wilson: "Wilsons Fruit & Vegetables is proud to once again sponsor b2b. As a third generation family business it is important to us that we support local business and keep business within Ballarat. Now more than ever it is important to work together to ensure Ballarat thriving and jobs remain available here in Ballarat. We wouldn't be where are today without fellow local businesses and of course our valuable local customers."

Brendan Gillett: "Central Victorian Investments have been a local business servicing Ballarat clients for over 25 years. We always aim to keep our own spending local and encourage other businesses to do the same. If we all support each other in business, we will all prosper. In fact our company statement reads: Locals Investing in Locals."

Brad Wootton: "The flow on from b2b is so important to our family business and the growth of the City of Ballarat. Money spent locally retains jobs and allows local businesses to grow within our great city."

Justin Mitchell: "Ballarat is a bustling and vibrant city with a real sense of community. Our city offers security, employment and a quality lifestyle for singles, couples and families alike. For these great opportunities to continue we all must maintain a focus on doing our business in Ballarat as it is an investment in all of our futures."

Pete Hughes: "Being Ballarat born and bred, I love Ballarat, yes even the weather! BMHE started from scratch 15 years ago, we supply products to many Ballarat businesses and we purchase products from many Ballarat business. We refer enquiries we get (for things we don't do) to other Ballarat businesses to help keep the business in Ballarat and really, you know there isn't much you can't get in Ballarat when you look. Ballarat should be proud of the variety of businesses we have in our town (I love our restaurants in particular)

Sometimes you don't appreciate what you have until it's gone."

Neil Doolan: "We are passionate about ensuring that Local People can Buy Locally; and that is why we offer the 'Eclipse Challenge' to all local Businesses and private buyers to ensure that the best value new Ford is right here in Ballarat. With B2B you get professional locals just like you, who will look after you so much better than someone from out of town. And you have satisfaction in the knowledge that you are investing to build your Home Town and support jobs for you, your family and your neighbours."


Michael Cushing: "We are passionate about supporting our local community, to do this we must have a strong vibrant community that supports each other – we see the Business to Ballarat initiative as a key driver to support the local economy and assist growth in Ballarat, if we can help re inforce the message of buying locally everyone benefits."
| | |
| --- | --- |
| | Craig Willian: "Business to business is the life blood of provincial economies and an initiative such as b2b - business to Ballarat reinforces the message to always think local first to help keep our city alive and prospering." |
Media Partners

---
Supported by