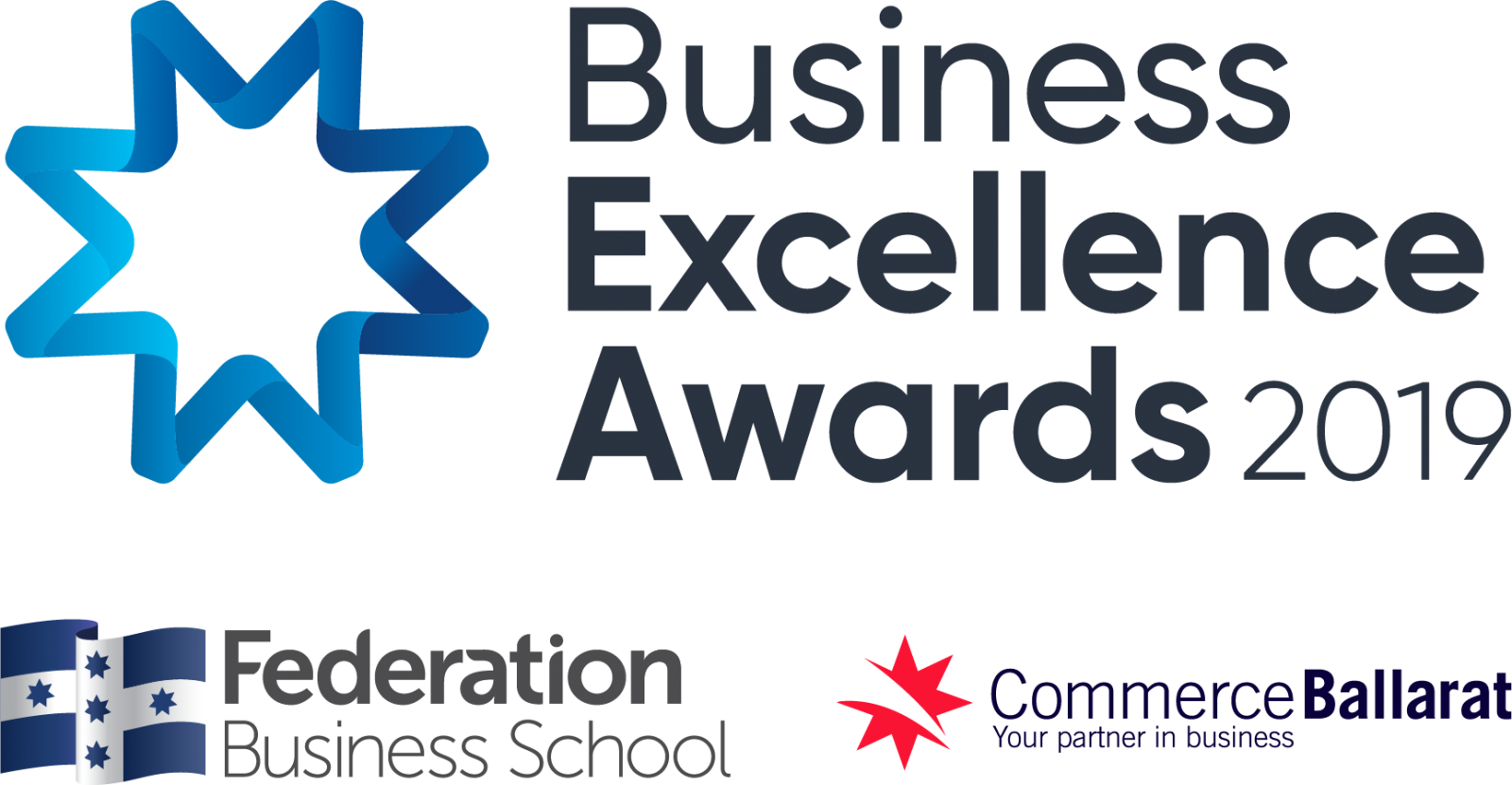 Celebrating, acknowledging and encouraging
business excellence.
SCROLL DOWN OR CLICK HERE TO NOMINATE
Join the movement by nominating your business for the 2019 Federation Business School Commerce Ballarat Business Excellence Awards… you deserve to be acknowledged! Take it a step further by nominating others that you believe are worthy of recognition and reward.
Hosted by Commerce Ballarat and sponsored by Federation Business School, the awards provide an incentive for owners and operators to thoroughly analyse their business, assess their strengths, identify areas that need improvement and celebrate their achievements.
Nominating will generate many benefits. The underpinning philosophies of these awards are to foster innovation, promote excellence and recognise accomplishments and efforts. By nominating you will begin a process of self-analysis rarely seen in day-to-day operations.
It's simple – so why not nominate now and reap the benefits?

Who should enter?
Everyone! Entering the 2019 Federation Business School Commerce Ballarat Business Excellence Awards provides an excellent opportunity for self-assessment, promotion, marketing and networking. Through the application process, applicants gain a fresh insight into their operations and are better able to judge their potential for growth and development. In completing their applications, owners and operators can take the time to step back from and assess their operations in a manner usually reserved for the time when problems arise.
In addition, finalists and winners will receive extensive brand awareness, promotion and gain invaluable advice from industry professionals. These businesses can display their certificates and trophies for all existing and potential clients to see and use this recognition as part of future advertising campaigns.

How do you enter?
It's simple!
Enter your nomination details below...
Nominations close 5pm Thursday 11 April 2019.

Entry criteria
The 2019 Federation Business School Commerce Ballarat Business Excellence Awards consist of 15 categories and are open to all businesses that are based and operating in Ballarat and the surrounding district, excluding the Regional Development Australia – Grampians Eat Drink West Award which is open to businesses in the RDA Grampians region. All businesses must meet the criteria of the category in which they are nominated. Once nominated, you may submit an application for up to two categories. (Note: BGT Jobs + Training Young Business Person of the Year may be entered in addition to the two traditional categories).

How are the winners selected?
Nominees will be contacted by letter and supplied with further documentation which they must complete to be eligible for stage two of the awards process. An independent panel of judges will shortlist the entries with the top three applicants in each category becoming finalists. The three finalists will be visited by the judges at a mutually convenient time.

When will the winners be announced?
Winners of the 2019 Federation Business School Commerce Ballarat Business Excellence Awards will be announced at a gala presentation dinner on Thursday 29 August 2019.


Nominate Now...